encompass bundle
Our encompass bundle holds nearly all of the elements of care that we can provide throughout pregnancy, labor and birth and postpartum
general
Phone Interview (No Charge)
In-Person Interview (No Charge)
Phone, Text & Email Support (No Charge)
24/7 on Call 2 Weeks Before Due Date (No Charge)
Prenatal
7 visits (10 hours)
Services provided:
Childbirth education and preparation for labor
Postpartum education
Relationship communication practices
Newborn care education
Day-Of Care
Labor, birth and immediate postpartum care at birthing location
Services provided:
On-call support
24/7 labor and birth support at your birthing location
Postpartum
72 hours | 6 daytime visits (4 hours) | 6 evening visits (8 hours)
Services provided:
Newborn care
New parent care
Lactation support
Meal preparation
Light household cleaning
Sleep cycle support
Daytime or overnight visits
Deposit
To Secure
2433.00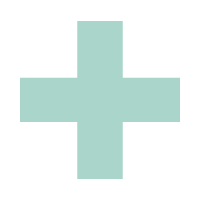 2nd & 3rd payment
2433.00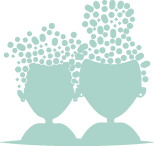 still have questions?
Frequently Asked Questions
Why hire a childbirth educator?
Hiring a childbirth educator means being informed while saving time and energy. A childbirth educator is available to sort through the large amount of information parading the internet and pick out what's necessary by mentoring you on the important topics of childbirth education. Your childbirth educator is there to provide you with a customized course of study that suits your needs.
How does childbirth education work?
First, we look forward to hearing from you or someone from your support team by phone or email to set up an initial consultation where we will then assess your overall needs. Upon assessing your needs, we will then create a customized curriculum and carry out your vision. For example, we will study topics that relate to your pregnancy, labor, birth and immediate postpartum.
Why hire a doula?
Studies have documented the benefits of having a doula prelabor. A recent Cochrane Review, Continuous Support for Women During Childbirth, showed with the support of a doula, women were less likely to have pain-relief medications administered and less likely to have a cesarean birth. Women also reported having a more positive childbirth experience.
In addition studies have also shown that having a doula as a member of the birth team decreases the overall cesarean rate by 50%, the length of labor by 25%, the use of oxytocin (pitocin) by 40%, and requests for an epidural by 60%.
Who benefits from childbirth educator services?
The simple answer is each person supporting you in your maternity experience! As your Childbirth Educator, it is our goal to be sure that the expecting parent(s), children or your support team all benefit from having a Childbirth Educator.
What does a doula not do?
Make medical decisions for you or your partner. A doula does educate you and your partner about labor and delivery.
Deliver your baby. A doula will encourage and support you and your partner through labor and delivery by suggesting body positions and breathing techniques to aid in stimulating labor and manage pain during labor.
What is BWMs philosophy?
A doula can provide labor support via the four pillars of labor support. In the textbook Best Practices in Midwifery by Barbara A. Anderson, the author describes three pillars of labor support as emotional support, physical support, and advocacy. In the book Optimal Care in Childbirth by Amy Romano and Henci Goer, informational support is also listed as a pillar of support.
hey,
need the bare with me doula group?
We are the bare with me doula group, working in partnership, to educate and inform our communities about maternal healthcare and the crisis in the United States, by providing community members with evidence-based information.