Extended postpartum
As your Doulas, it is our responsibility to provide you with evidence-based information to prepare you for your postpartum experience. The postpartum period last for 365 days after the birth of your baby and we want to prepare you for it.

For years, I questioned what my calling would be. I followed the traditional path, attended college and graduated with my degree; but I wasn't quite sure what to do with my skills. I always knew I was hardworking and passionate with everything I set my mind to. I asked that the Universe lead me towards my calling, and it became clear after the birth of my daughter.
Becoming a Doula and Childbirth Educator has been excitedly overwhelming and extremely rewarding. With over 10 years of experience in administrative assistance, consultation and a degree in Communications, I know that it is my calling to do maternity work. I absolutely love the work that I do because I change the lives of women, their partners, and families. I truly look forward to our journey together as my goal is to create meaningful connections.
Services Include
---
Phone Interview (No Charge)
In-Person Interview (No Charge)
Prenatal Visit #1 (postpartum prep)
Prenatal Visit #2 (postpartum prep)
Daytime Visits 
Overnight Visits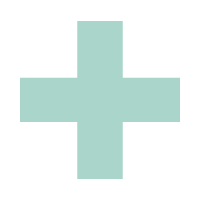 Balance Due
At 37 Weeks
800.00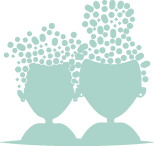 still have questions?
Frequently Asked Questions
Why hire a childbirth educator?
Hiring a childbirth educator means being informed while saving time and energy. A childbirth educator is available to create a customized course of study and mentor you on your labor, birth and postpartum options.
How does childbirth education work?
First, we look forward to hearing from you or someone from your support team by phone or email to set up an initial consultation where we will then assess your overall needs. Upon assessing your needs, we will then create a customized curriculum and carry out your birth presences.
Who benefits from childbirth education services?
The simple answer is, each person supporting you in your maternity experience! As your Childbirth Educator, it is our goal to be sure that the expecting parent(s), children or your support team all benefit from having a childbirth educator.
What is BWMs philosophy?
A doula can provide labor support via the four pillars of labor support. In the textbook Best Practices in Midwifery by Barbara A. Anderson, the author describes three pillars of labor support as emotional support, physical support, and advocacy. In the book Optimal Care in Childbirth by Amy Romano and Henci Goer, informational support is also listed as a pillar of support.
hey,
need a doula & family childbirth education?
Bare With Me: A Mother-Daughter Doula Duo provides support to the birthing mama which includes techniques that are rooted in proven methods that include but are not limited to: The Cornerstone Doula Training Method for birth planning, breathing techniques for laboring and birthing, pain management for labor and birthing, aroma treatments for laboring and birthing, and recovery techniques for postpartum.